Ambivalence about the COVID Vaccine—but not cuz of safety or efficacy concerns
The first moment I am eligible for to be vaccinated, I am gonna jump right on it. Jab me already. Please.
Like so many people, I miss the "before times." I think back over the decades of my life, and a feel wistful for the naive manner in which I participated in life. Each year, as a kid, on the 4th of July (before I associated fireworks with a celebration of war and colonialism ....) I'd go to the city park where everyone gathered and spread out blankets to sit on and watch the display; in high school I'd go congregate with everyone else in the parking lot of a local pizza place; in college I'd go to bars crammed with people, or play pool at the edgier, smaller—but equally congested—bars; and as an adult I've milled around in places where other adults mill around to get the shit done that goes hand-in-hand with so much of adult life—grocery stores, target ..... All the while, blissfully unaware of the luxury of those congregate activities.
Now I wonder, how is it that a COVID-like crisis has not happened before in modern times. With air travel and Ebola, how is it that this has not happened, essentially, constantly? How will it not happen again, constantly?
And now that it looks like I might get a COVID vaccine by, what, August—six months from now—I'm ambivalent. Trepidatious even. Not because I am worried about side effects. I trust science. Rather, I simply do not want to go back to certain before times ways. I like working at home. I do not want to drive to work again. I do not want to pay a monthly parking fee. I do not want to work in an office. I like having groceries delivered to my door. I would prefer to never go to any Target ever again.
I do not miss watching movies in movie theaters. (But I do miss legit movie theater popcorn).
The "outside-my-house" activity that I most enjoy is hiking with my dog. And that is a solitary activity that includes zero COVID risk.
Really, the only thing I miss about before-times (aside from hugs) is coffee in a coffee shop. But, in truth, that is an activity that I almost never engaged in. Rather, I miss the "idea of" coffee in a coffee shop. The idea of reading and writing in a coffee shop.
Also, here's a photo of a drop of water I saw while hiking.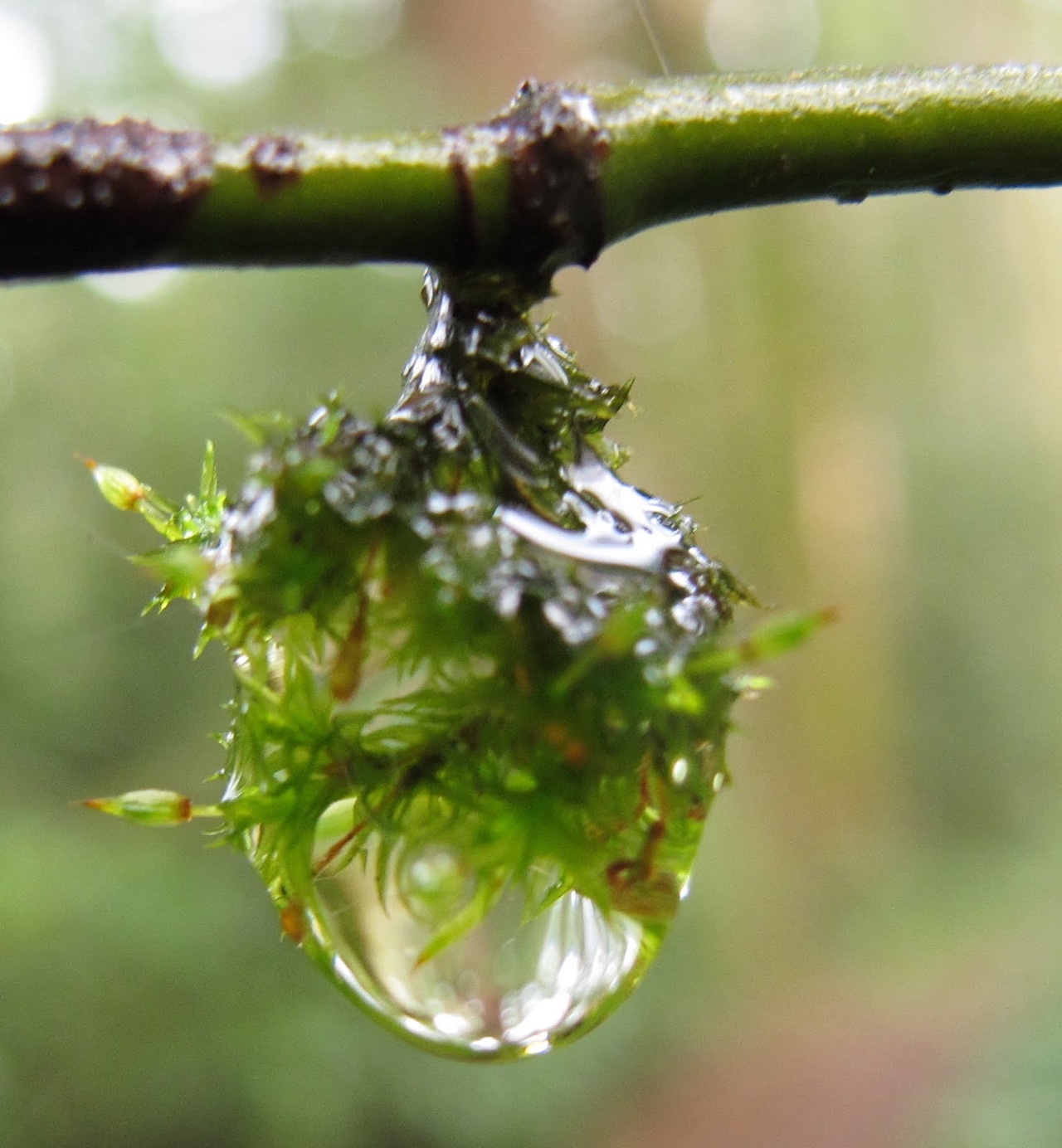 by Shāymus MacĀmus